Delivering Japanese Quality to People around the World
Welcome to a back-stage tour of the reliable craftsmanship underway at Tescom Denki Matsumoto Factory.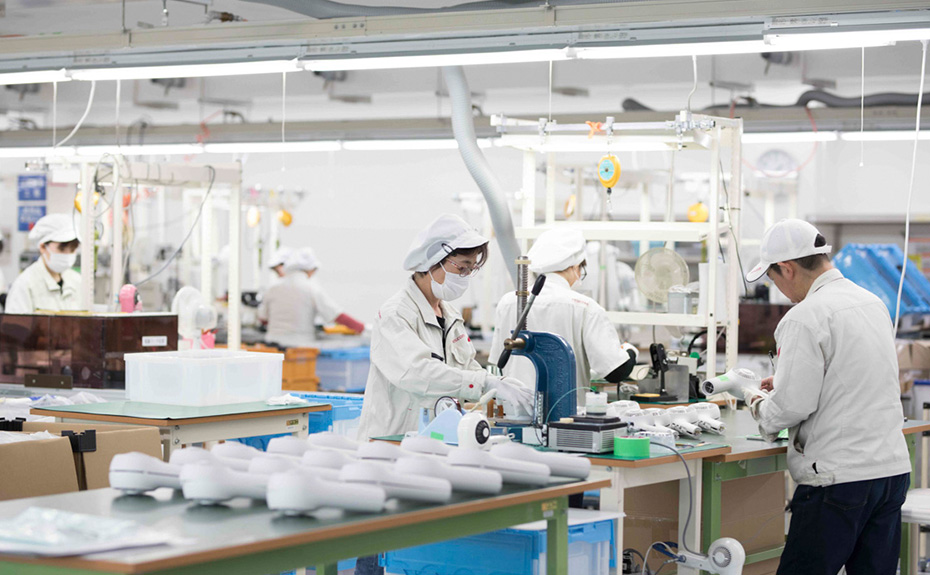 This is the Matsumoto Factory in Nagano Prefecture, where we develop and manufacture Tescom products. Here, we handle domestic products as well as those for overseas markets, so strict standards of quality control are in place.
Since we first established a factory here in 1966, we have been hard at work with the area's residents, manufacturing beauty products to help "Create Your Beauty" and cookware.